Intercultural Study Trip to Kenya
03.09. - 16.09.2017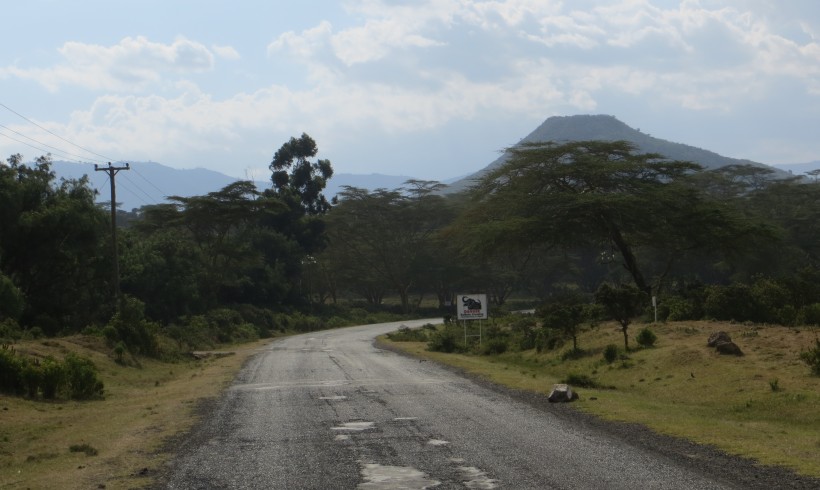 For many, the view on the entire African continent is shaped by what media of all types have showed of it in films, books and newspapers, often from a one-dimensional, shallow, romantized and biased viewpoint. So let us take a closer look at this continent made up of 54 different countries that are so often perceived as one. Let us not only talk or read about it but actually build up an informed picture ourselves based on exchange with local people from many different walks of life. Surely, we cannot travel the whole continent within such a short time frame, which would be an infeasible endeavor. We shall get an insight into politics, society, economy and history of just one of its many countries, helping us to appreciate the great complexities that lie beyond the surface we are usually shown.
Talking to youths, politicians, journalists, human rights activists and students will teach us about the different ways of life in Kenya, its struggles and achievements, the societal, political and economic system and its protagonists. Inevitably, we will get in touch with its colonial past and try to reflect, in conversation with locals, on how this burdened legacy is still felt today. Still, we will not forget about Kenya's natural beauty too. Its yellow deserts, lush green rain forests, steep valleys and beautiful coastlines. There are numerous things to discover, discuss and think about. We will try our very best to create two weeks full of impressions you will never forget.
Goals
discover the cultural and scenic diversity of Kenya
get in touch with local people from different parts of society and age
learn more about specific topics of politics, economics and civil society
give space for questions and discussions with experts
initiate a process of reflection about our views of and assumptions about Kenya and Africa
As already mentioned, we would like to initiate a process of critical reflection of our views of Kenya and Africa. For this reason, we will get in touch with local people in Nairobi, visit a youth empowerment project and interview people at the Gikomba market. You will get the opportunity to participate in a lecture at the University of Nairobi and get an overview of the current political and economic situation. Additionally, you will meet members of environmental and human rights organisations to discuss different views on the rather young nation and its challenges. A bus ride to the 'Kericho Tea Plantations', the 'Hell's Gate Nationalpark' and Mombasa will give us worthwhile memorable impressions of the scenic countryside and nature.
Jasna Becker
Jasna is a student of Cultural Studies in Koblenz, a small town close to Cologne in Germany. In 2013, after finishing secondary school, she lived in Kenya for eleven months and worked in different social projects as an intern. She first lived in the capital, Nairobi, for nine months and then spent the remaining two months on the to the countryside,It was an amazing and inspiring experience that made her rethink her own perspectives on life. In 2015 she went back for five more weeks and still hasn't gotten get enough of it. There is so much more to discover! She is eager to learn, experience and see more of Kenya and the different topics that influence the everyday life of its people.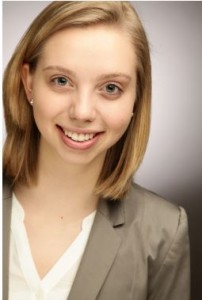 Caroline Wienen
Caroline is a student of Culture Science at the University of Koblenz. She is a good friend of Jasna. Besides her studies she gained intercultural knowledge and experience in organizational matters by organising a cultural festival called the 'Kulturweitblick' in Koblenz to support the cultural exchange between multicultural citizens of Koblenz and the local people. Caroline has never been to Kenya before but she aims to put a still 'foreign' culture into the center of the students' perception by meeting the local citizens and to get a closer look at the diversity of Kenya. She is also really looking forward to getting to know Kenya better with a wonderful group of people.
03.09.2017

Arrival of all participants in Nairobi
Welcome dinner with the group.
Introduction to the trip, space to settle in and to get to know each other.

04.09.2017

Official start of the programme of our trip with a city tour of Nairobi.
Introduction and learning of Swahili, the second language besides English in Kenya.

05.09.2016

Visit of the Gikomba market to give an insight into daily life situations and the overwhelming atmosphere.
Getting in touch with the citizens of Nairobi and learning about everyday life in the capital through street interviews.
Intercultural programme at Goethe-Institute with local youth.

06.09.2017

Visit of the UN of Nairobi which includes a guided tour and special briefing.
Visit of a local women`s rights organisation which includes a presentation and discussion.

07.09.2017

Meeting with a member of a human rights organization and discussion about the political pluralism in Kenya.
Spending the afternoon with the youth of the empowerment project Usanii lab

08.09.2017

Day at the University: visiting the campus, listening to a lecture and spending time with students for a lively exchange.

09.09.2017

Meeting a journalist who will tell us more about the work and use of media in Kenya.
Time to reflect the past week and to record our impressions.

10.09.2017

Journey to Mai Mahiu, a town close to the Great Rift Valley of Kenya.
Stop by the view point of the Valley to stop by the view point and enjoy the beautiful view
Visit of a secondary school to learn more about the educational system in Kenya
Travel to Lake Naivasha—our place for spending the next two nights right by the lake.

11.09.2017

Enjoying the Hell's Gate National Park including a mountain bike adventure and guided-tour through the gouged-gorges.

12.09.2017

Visiting a tea garden in Kenya`s capital for tea – Kericho.
Taking time to reflect on what we saw and learned.
Night trip to the coast of Mombasa

13.09.2017

City tour in Mombasa
Visiting the fortress `Fort Jesus`: In the second-largest city after the capital Nairobi we will deal with the colonial legacy in Kenya

14.09.2017

Meeting with a local social initiative
Enjoying the beach

15.09.2017

Journey back to Nairobi with the organisers or opportunity to stay in Mombasa
Last day we spend together so we will take the evening to share and reflect memories of our trip.

16.09.2017

Our last breakfast together — it's time to say goodbye.
Flights back home or continuation of trip by yourself.
You like what you've just read?